Proceedings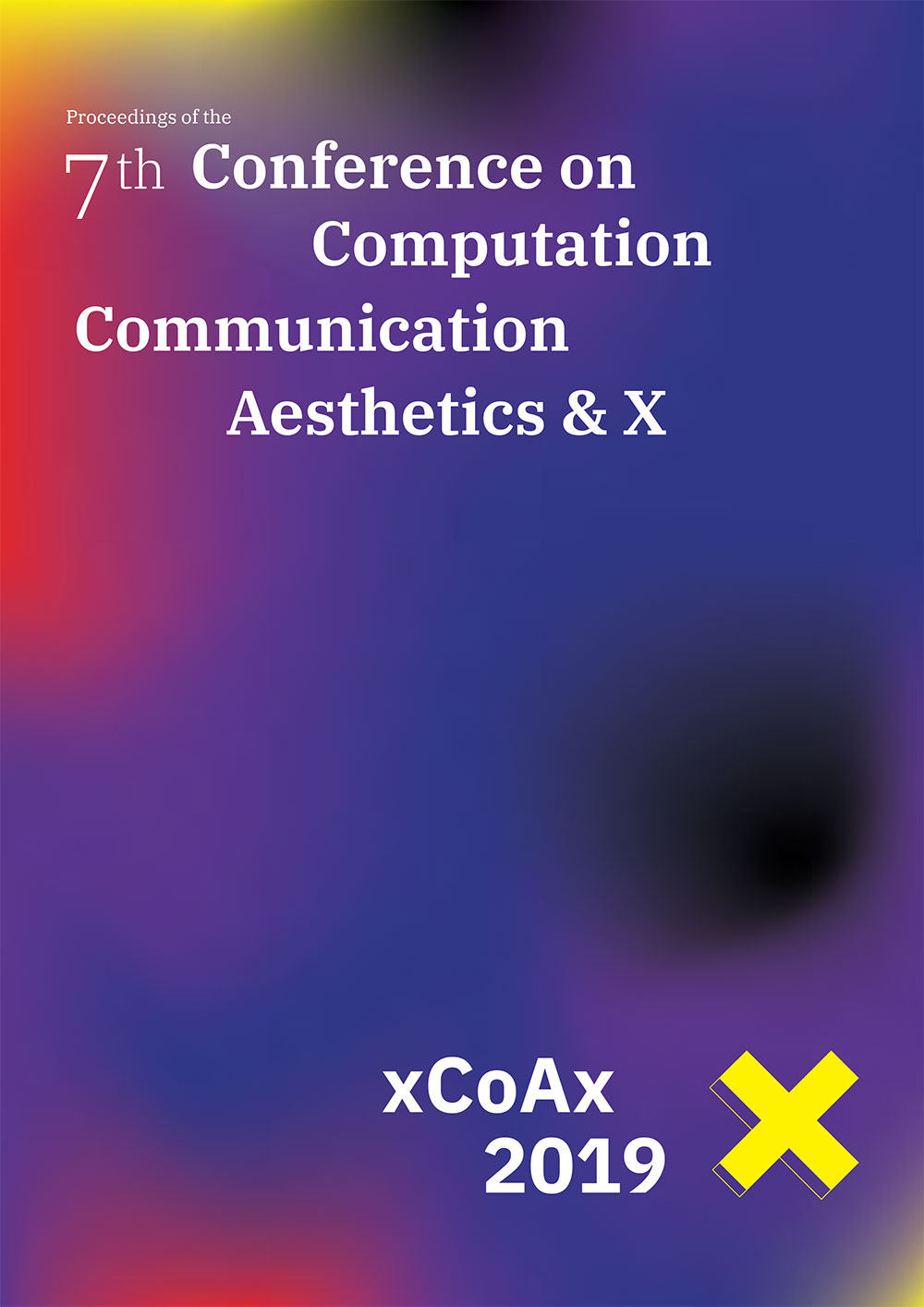 xCoAx 2019: Proceedings of the Seventh Conference on Computation, Communication, Aesthetics and X
Edited by Mario Verdicchio, Miguel Carvalhais, Luísa Ribas & André Rangel.
ISBN: 978-989-746-220-7
382 pages
Special Issue
Special Issue of the Journal of Science and Technology of the Arts
CITAR Journal, Volume 11, No. 2 – Special Issue: xCoAx 2019
Includes works by Sarah Ciston, Catherine Griffiths, Rodrigo Hernández-Ramírez, Tsila Hassine & Ziv Neeman, Rosemary Lee, Gaia Tedone, and Vladimir Todorovic & Dejan Grba.
ISSN: 1646-9798 e-ISSN: 2183-0088
Open access at artes.ucp.pt/citarj
Program
Wednesday, July 3
14:30 CareOf
Doctoral Symposium
Chairs: Simona Chiodo & Philip Galanter
Kim Albrecht Design as Drawing Distinctions
Linda Kronman Machine Vision in Digital Art
Naja Le Fevre Grundtmann Aby Warburg's Mnemosyne Atlas: An Iconology of Difference
Paul Dunham The Sounds of Obsolescence in the Age of Digital Re-Production
Sabina Hyoju Ahn Multi-Sensory Transformation of Biological Signals
Tomasz Hollanek Speculating on Artificial Intelligence from Early Photography to Contemporary Design
Attendance to the Doctoral Symposium is limited to presenters and chairs
18:00 White Cube + Black Box
Exhibition Opening
Opening Cocktail & Performance
Martin Bricelj BaragaSolocular
Martin Rumori & Janhavi Dhamankar Here We Are Now: Explorative, Participatory Text Performance Based on John Cage's Lecture on Nothing
Thursday, July 4 & Friday 5
10:00 – 19:00 White Cube + Black Box
Exhibition
Andrés Villa Torres Signal Polarities
André Rangel & Simon Rangel aSail: aSynchronous as in life
Andy Simionato & Karen Ann Donnachie The Library of Nonhuman Books
Angela Ferraiolo Regeneration of the Earth After Its Destruction by the Capitalist Powers
Carl Rethmann Machines Looking at People Looking at Machines
Chris Williams Who's the Dummy?
Francisca Rocha Gonçalves & Rodrigo Carvalho Luciferina
Kim Albrecht Distinction Machine
Linda Kronman & Andreas Zingerle Forensic Fantasies: Artistic Remixing of a Global Data Breach
Marc Lee Me, Myself & I
Martin Bricelj BaragaSolocular
Martin Rumori Promenade
Paul Heinicker, Lukáš Likavčan & Qiao Lin Alt'AI: Designing Machine-to-machine Interfaces for Automated Landscapes
Philip Galanter evoColorBox
Philippe Kocher & Daniel Bisig Stripes
Tim Shaw Ring Network
Thursday, July 4
9:30

Registration and Accreditation
10:00 CareOf
Paper Session 1
Moderator: Mario Verdicchio
11:15

Coffee Break
11:45 CareOf
Paper Session 2
Moderator: Alessandro Ludovico
13:00

Free Time for Lunch
14:30 CareOf
Paper Session 3
Moderator: Luís Pinto Nunes
15:45

Coffee Break
16:15 CareOf
Paper Session 4
Moderator: Martin Kaltenbrunner
17:30

Coffee Break
18:00 CareOf
Keynote
Moderator: Philip Galanter
19:00

Free Time
21:30 Sala delle Colonne
Performances
Alberto Novello Laser Drawing
Luís Arandas, José Gomes & Rui Penha Never The Less: A Performance on Networked Art
Jules Rawlinson SKR1BL
Annina Ruest Bad Mother / Good Mother
Jingyin He Serrate Nº 2
Keynote:
Luciana Parisi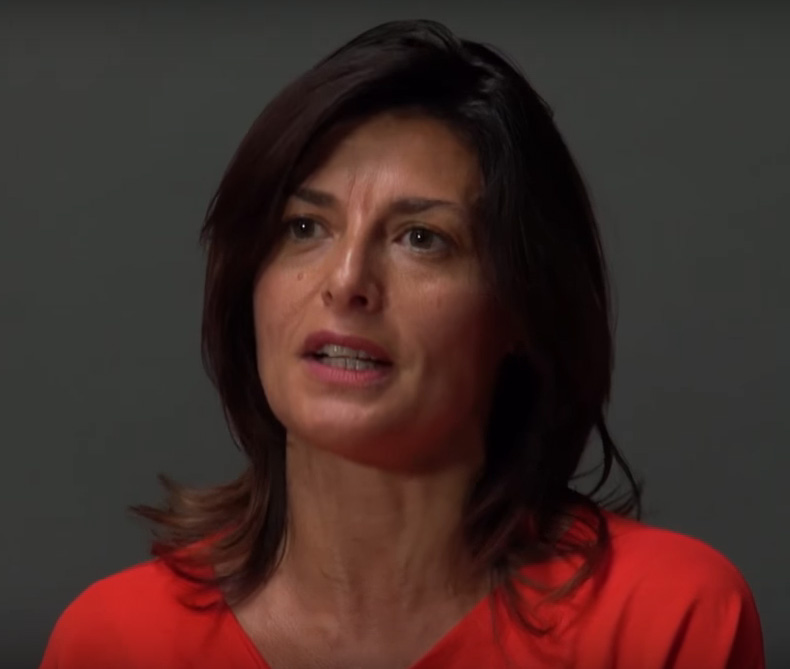 Luciana Parisi researches the philosophical consequences of technology in culture, aesthetics and politics. She is a Reader in Critical and Cultural Theory at Goldsmiths University of London and co-director of the Digital Culture Unit. She is the author of Abstract Sex: Philosophy, Biotechnology and the Mutations of Desire (2004, Continuum Press) and Contagious Architecture. Computation, Aesthetics and Space (2013, MIT Press). She is now writing on the history of automated reason and the transformation of logical thinking in machines.
Keynote:
Domenico Quaranta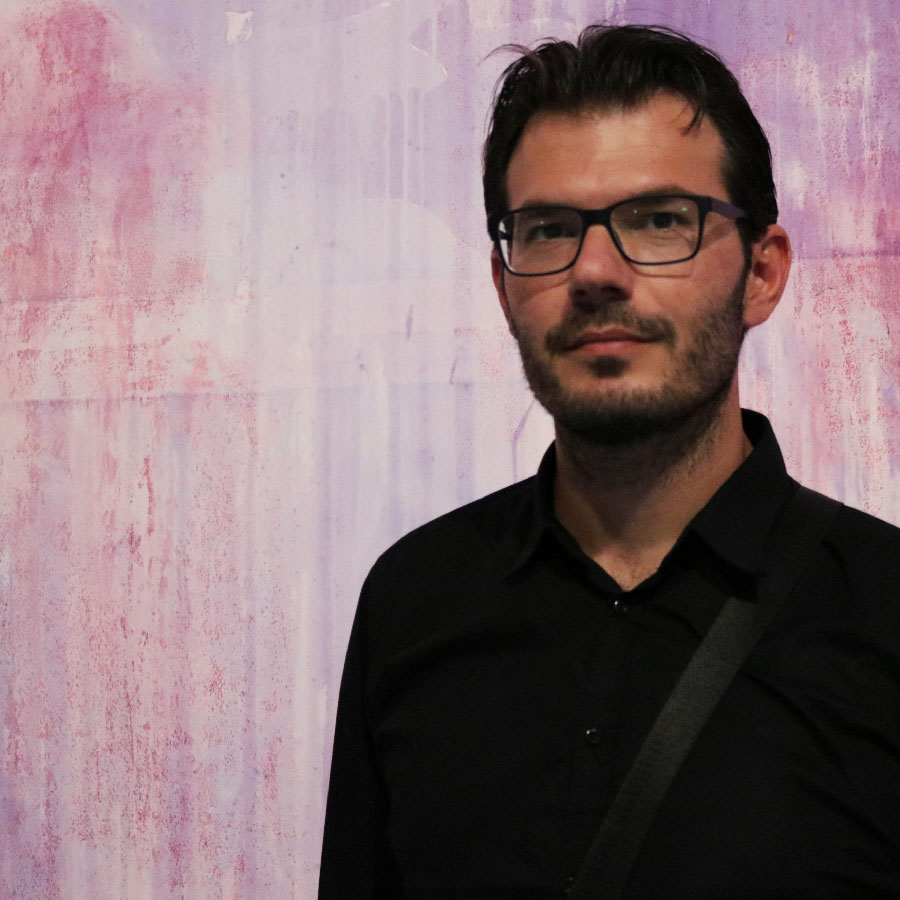 Domenico Quaranta is a contemporary art critic and curator. His work focuses on the impact of current means of production and dissemination on the arts, and on the way they respond – syntactically and semantically – to the technological shift. He is the author of Beyond New Media Art (2013) and AFK. Texts on Artists 2011-2016 (2016), and the curator of a number of exhibitions, including Collect the WWWorld (2011-2012) and Cyphoria (2016).
Doctoral Symposium
Doctoral Symposium Chairs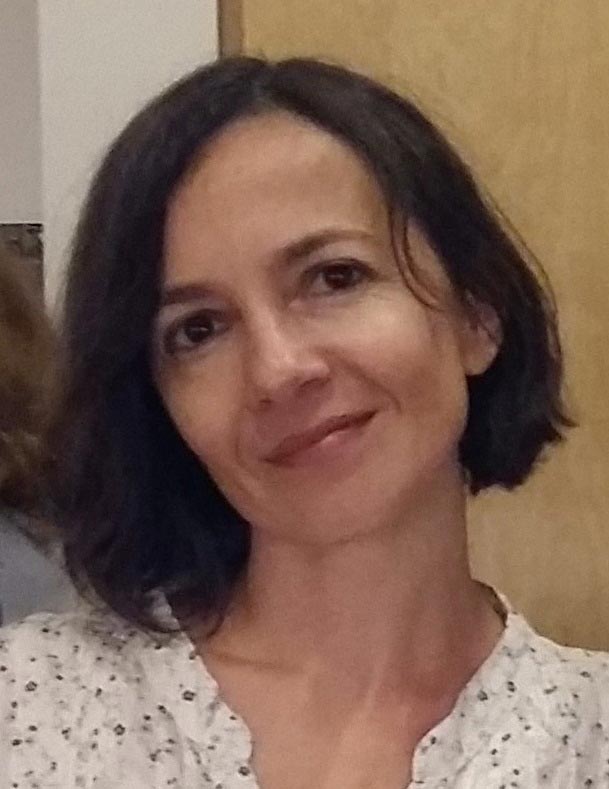 Simona Chiodo is Full Professor of Philosophy at the Politecnico di Milano, where she teaches Aesthetics and Epistemology and coordinates the interdoctoral course of Epistemology of Scientific and Technical Research. She was Visiting Professor in Edinburgh, Visiting Scholar in Pittsburgh and spent research stays at Harvard. She is a member of the Research Ethical Committee of Politecnico di Milano. Her research focuses on Epistemology (relationship between aisthesis and episteme, epistemological dualism and relationship between reality and ideality) and Aesthetics (beauty and aesthetics of architecture).
Philip Galanter is an artist, theorist, educator, and curator. As an Associate Professor at Texas A&M University he conducts graduate studios in generative art and physical computing. He is an MFA graduate of the School of Visual Arts in New York City.
As an artist Philip creates generative hardware systems, light and sound sculptures, video and sound art installations, digital fine art prints, and light-box transparencies. Philip's published research includes the scientific exploration of complex systems, and the development of art and social theory bridging the cultures of science and the humanities. His writing has appeared in both art and science publications.
Scientific Committee
Adriana Sá ESAD/CICANT [+]
Alessandro Ludovico Winchester School of Art, University of Southampton / Neural
Alice Eldridge University of Sussex
Andreas Broeckmann Leuphana Arts Program, Lüneburg
Andreas Zingerle
Andres Burbano School of Architecture and Design, Universidad de los Andes, Colombia
Anne Balsamo University of Texas at Dallas
Anneké Pettican Department Lead Art & Communication, University of Huddersfield
Arne Eigenfeldt Simon Fraser University
Carlos Guedes New York University Abu Dhabi [+]
Chara Lewis Manchester School of Art, Manchester Metropolitan University
Christian Faubel Academy of Media Arts Cologne
Cristina Sá CITAR / Portuguese Catholic University, School of Arts
Dale MacDonald University of Texas at Dallas
Daniel Schorno STEIM
David Pirrò Institute of Electronic Music and Acoustics, University of Music and Performing Arts, Graz
Eduardo Roig Universidad Politécnica de Madrid
Filipe Pais Ensadlab, Ensad, Paris
Francisco Cardoso Lima Independent Artist, Aveiro
Frieder Nake University of Bremen & Hochschule für Künste Bremen
Hanns Holger Rutz University of Music and Performing Arts Graz [+]
Heitor Alvelos ID+ / Faculty of Fine Arts, University of Porto
João Cordeiro CITAR / University of West London
Jason Reizner Bauhaus-Universität Weimar
Jon He Massey University
Jon McCormack Monash University
Kristin Mojsiewicz Edinburgh College of Art, University of Edinburgh
Linda Kronman
Lucía Jalón Oyarzun Universidad Politécnica de Madrid
Luís Gustavo Martins CITAR / Portuguese Catholic University
Manuela Naveau Ars Electronica
Mario Verdicchio Università degli Studi di Bergamo
Martin Kaltenbrunner Kunstuniversität Linz
Mitchell Whitelaw College of Arts and Social Sciences, Australian National University
Mona Kasra University of Virginia
Nathan Wolek Stetson University
Nuno N. Correia University of Greenwich
Patrícia João Reis University of Applied Arts Vienna, Austria, Department of Digital Arts [+]
Paulo Ferreira Lopes IMG - University of Applied Sciences Mainz
Pedro Cardoso INESC TEC / Faculty of Fine Arts, University of Porto
Penousal Machado University of Coimbra
Philip Galanter Texas A&M University
Ricardo Melo CEOS.PP / Polytechnic of Porto. Porto Accounting and Business School
Rodrigo Hernández-Ramírez UNIDCOM / Instituto de Arte, Design e Empresa (IADE) [+]
Rosemary Lee IT-University Copenhagen
Roxanne Leitão Central Saint Martins, University of the Arts London
Rui Torres Electronic Literature Organization / Faculty of Human and Social Sciences, University Fernando Pessoa, Porto
Samuel Van Ransbeeck UCP-CITAR
Sophie-Carolin Wagner Austrian National Library / RIAT
Shusha Niederberguer House of Electronic Arts Basel
Tim Boykett Time's Up
Titus von der Malsburg Department of Linguistics, University of Potsdam
Thor Magnusson University of Sussex / ixi audio
Valentina Nisi University of Madeira
Valentina Vuksic Zurich University of the Arts
Victoria Bradbury University of North Carolina, Asheville
About Us
Organising Committee
Local Organising Committee
Past Organisers
xCoAx Proceedings
Proceedings Editorial Board